CargoIT is developing total solutions for companies within the logistic sector. To create the best solutions, we have four different partners and together with them we make sure that our customers' needs are being fulfilled. CargoIT is very proud of these collaborations and here you can read about who these partners are and how their businesses contribute to create great solutions.

CoreIT
CoreIT is an IT knowledge company specializing in infrastructure consultancy services, system development, cloud services, support/service desk, web and marketing, system solutions and even product solutions. CoreIT's core business is IT (Core) with the mission of helping the customer to become more efficient in its core business with IT support. CoreIT's systems and services support international companies with users around the world. Customers and partners are in service, industry, trade, construction, associations and public activities. The home market is mainly Västernorrland, but CoreIT is happy to follow customers in the world. CargoIT and CoreIT signed a cooperation agreement in 2016 and CoreIT has since then been our operating and hosting partner. CoreIT assists CargoIT with a full commitment to server operations and ensures that CargoIT has a redundant operating environment to meet the high standards currently available. In addition, CoreIT offers call management, extended support, etc., as they have a well-informed service desk and emergency preparedness 24 hours a day.

INTTRA
INTTRA is the largest neutral electronic transaction platform, software and information provider in the center of the shipping industry. INTTRA's innovative products provide the opportunity to trade with multiple parties and to utilize marine industry information to improve their business. INTTRA brings together more than 225,000 workers in freight with more than 50 leading operators and 130 plus software alliance partners. Over 800,000 container orders are initiated weekly on the INTTRA platform, equivalent to more than a quarter of world trade. Since the fall of 2017, CargoIT has signed a cooperation agreement with INTTRA. The collaboration enables operators to communicate electronically with shipping companies and collectors directly from CIS Spedition 3.0 via INTTRA. For example, it is possible to send electronic shipping instructions and update them directly from the mission, and status of Track and Trace is retrieved into the system automatically. Functionality saves time and minimizes sources of error, thus enhancing actors' operations. The cooperation between CargoIT and INTTRA is continuously evolving with new products/announcements continuously.
Visma


Visma is a leading provider of financial systems to companies in Sweden. Their vision is to simplify processes for all sorts and sizes of companies and to push the automatization of business processes forward. The collaboration with CargoIT makes it possible to transfer financial information between CIS Forwarding 3.0 and Visma. With one click you can transfer all financial information to/from CIS and Visma thanks to the integration between the two systems. The same is for payments and invoices. These are being matched with estimated costs/billed amounts and if differences occur they are listed separately and can easily be tracked in CIS. To integrate Visma to CIS gives you the necessary tools to get control over your business. It also means reduced administration since the financial information is being transferred between the systems and the possibility to do follow-ups on activities and their profitability in an easy way.
CHAMP Cargosystems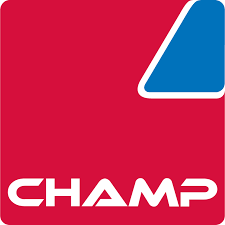 CHAMP Cargosystems develops IT solutions for the air freight sector. Their head office is in Luxembourg and they provide their services all over the world. With their platform TRAXON cargoHUB different actors within the air freight sector can be connected to each other and increase and improve the flow of information between them. CHAMP is interpreting and converting the messages being sent and forwards them to actors.
In late 2016 CargoIT and CHAMP Cargosystems became partners. The collaboration makes it possible for clients to send e-AWB directly from CIS to IATA via TRAXON/CHAMP. CHAMP is receiving the messages from CIS Forwarding 3.0 and they convert them into a format that the airlines accept. They also forward responses/status messages back to CIS Forwarding 3.0 for each message. Thanks to an effective communication and traceability between the two systems the customer can increase its competitiveness and also the ability to be precise towards their own customers. XML is the format that is being used and it makes it possible to change messages if needed. It's also possible to use Cass invoice. The collaboration between CargoIT and CHAMP Cargosystems ensures that the actors are ready for the future of air freight.
Unifaun


Unifaun is the leading provider of TA-systems in northern Europe. With over 20 years of experience they provide innovative and high-quality TA-systems that simplifies and improves daily activities for transporters and their clients. Their systems are being used by a variety of companies which makes Unifaun a central part of the logistics in Europe.

CargoIT and Unifaun have a collaboration regarding bookings of transportation and delivery management. From CargoIT's system, CIS, one can send order information directly to Unifaun's platform for bookings of transportation. It's possible to send information to Unifaun and administrate it there, print documents etc.

It's also possible for forwarders and transporters to join Unifaun so that a third party can make bookings with them. More additional services are available.
InExchange

InExchange is a company whose mission is to make it possible for all sized companies to send electronic invoices. The collaboration between CargoIT and InExchange gives the customer the ability to send paper-, mail- and electronic invoices directly from CIS Forwarding 3.0 and to reduce the administration. To have a good view over one's finances is a prerequisite to gain control over one's processes. CargoIT and InExchange are simplifying the administration though their collaboration. It's possible for the customer to be in the same system where the daily activities are being executed together with the finances.